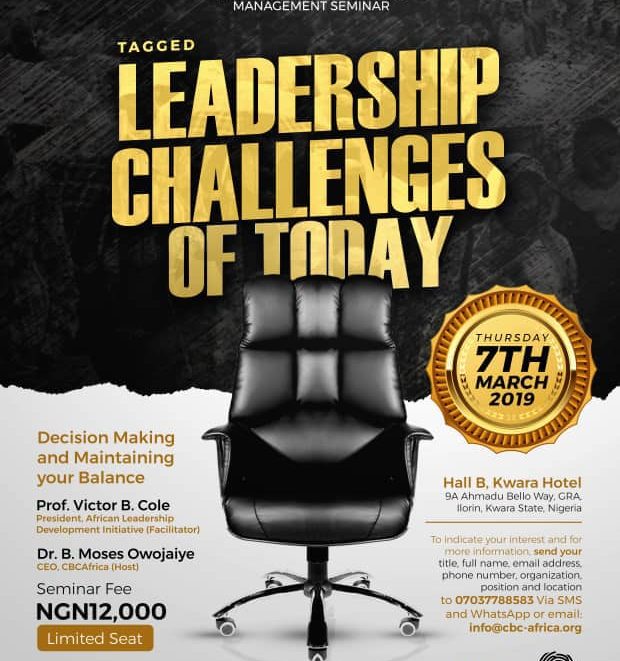 Executive Leadership and Management Seminar
The Center for Biblical Christianity in Africa (CBC Africa) presents an Executive Leadership and Management Seminar tagged "Leadership Challenges of Today: Decision Making and Maintaining Your Balance".
The event is scheduled to hold on the Thursday 7th of March 2019 at Hall B, Kwara Hotel, 9A Ahmadu Bello Way, GRA, Ilorin. Kwara State. Nigeria.
Facilitator for the event is Prof Victor B. Cole, President, African Leadership Development Initiative.
Host for the event is Dr. B. Moses Owojaiye, CEO, CBC Africa.
Special Invitation
Are you a top-flight leader who desires to be more effective and do more for God in your mission on earth?
You are specially invited to this high quality seminar to be facilitated by Prof. Victor B. Cole, one of the leading thinkers on the subject globally!
To indicate interest and for more information, please send your title, full name, email address, phone number, organization position and location to 07037788583 Via SMS and WhatsApp or email info@cbc-africa.org