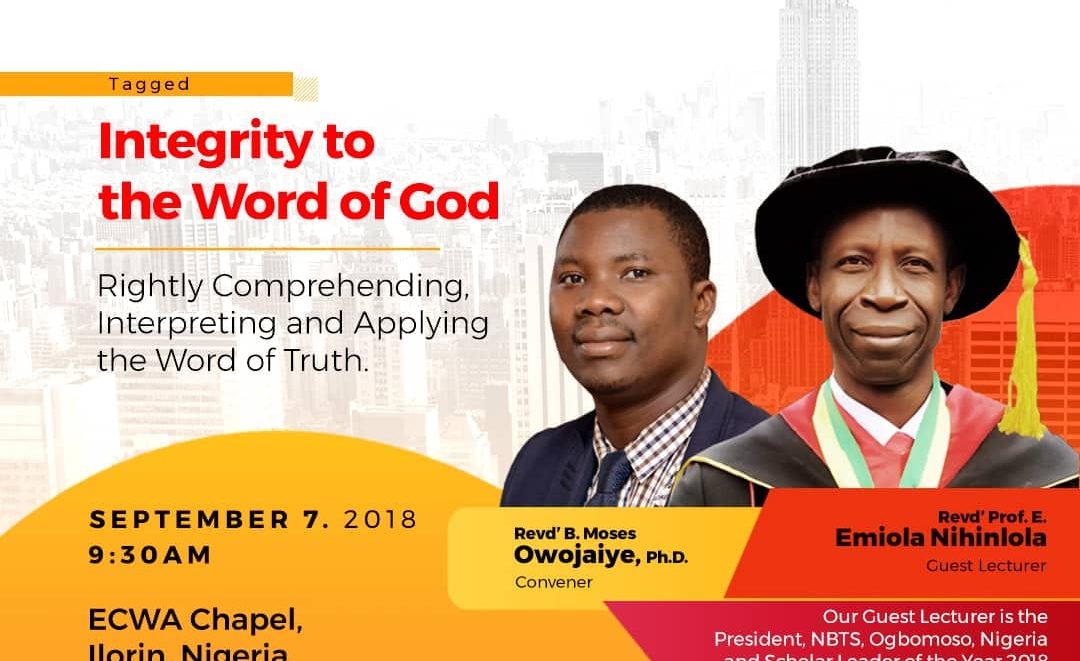 Here are a few details about our recently concluded Vitality Lecture in the Vitality Lecture Series organized by CBCAfrica:
The Lecture was entitled "The Word of God to the Rescue of Africa".
The Guest Lecturer was Rev. Prof. E. Emiola, The President of Nigeria Baptist Theological Seminary, Ogbomosho, Nigeria and Scholar Leader of the Year 2018.
The Event held on the 7th of September 2018 at the ECWA Chapel, Ilorin. Nigeria commencing at 10.0 AM.
Photos from the event are available at the Gallery section of this website. Click Here to visit the Lecture Gallery.