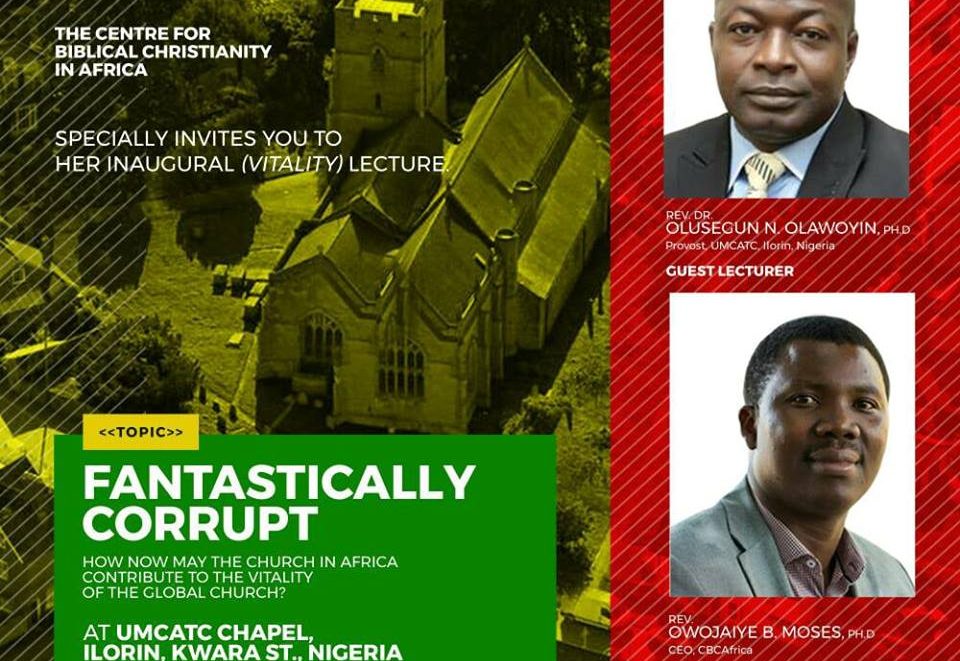 The Inaugural Vitality Lecture in the Vitality Lecture Series organized by The Center for Biblical Christianity in Africa (CBCAfrica).
The Lecture was entitled "Fantastically Corrupt: How Now May The Church in AFrica Contribute to the Vitality of the Global Church".
The Guest Lecturer was Rev. Dr. Olusegun N. Olawoyin, The Provost of UMCA Theological College, Ilorin. Nigeria.
The Event held on the 1st of December 2017 at the UMCATC Chapel, Ilorin. Nigeria commencing at 10.0 AM.
Photos from the event are available at the Gallery section of this website. Click Here to visit the Lecture Gallery.